Newsletter #18 December 3, 2021
GHPS IS COMMITTED TO CHILD SAFETY
    Learning Today.                     Leading Tomorrow.                                                             
Principal's Report
This week has been filled with ebbs and flows as we have navigated our way through some sensitive challenges and beautiful highlights.
The showcasing of students' artworks in multiple gallery like settings was inspiring at the Art Show. Congratulations to Ms Juz de Bruyn for affording us a very special opportunity to enjoy what the superstar students have been able to create.
It was an absolutely stunning display and I hope that everyone enjoyed seeing the talent shining through from everyone. The library and beautiful foldback doors provided a really special open-air space for us to admire everything.
Along with a nice evening, we could once again embrace our sense of community and share in some time outside enjoying one of Jude's icy poles, eating pizza or capitalising on a long overdue catchup between families.
We really appreciated the cooperation by everyone in wearing masks, QR coding and to the teachers for greeting everyone as they arrived at the gates. A really lovely evening!
2022 PREP Transition 
There was great student and parent attendance at the final Prep Transition Sessions in the Prep Rooms with Ms Smart and Ms Heath.
Thank you to everyone who attended the Parent session including Laura and Abbi (James, Lewis, Eden) who both greeted and spoke to the prospective parents about joining the GHPS community.
We look forward to welcoming all the new Preps and families next year. Thank you to Ms Heath for the commentary about the students' wonderful experience:
Prep Transition
On Wednesday, we welcomed new prep parents to GHPS for our Parent Information Session for 2022. Students came ready to engage in the activities, and some were wearing their new GHPS uniform, and some were even wearing our 'Preppie T-shirts!' Students had their final session with the Prep Teachers and had a wonderful time interacting with their new classmates. What a wonderful way to end our final Prep Transition by listening to a fabulous story 'The Rainbow Fish' and creating their very own unique and Rainbow Fish. Students also had the opportunity to decorate their Buddy Bag in preparation for meeting their Buddie Bears next year!
 2022 Staffing and Workforce Planning
We can progress finalising staffing, classes, and locations for next year. All staff are very much looking forward to some exciting changes and relish the opportunity to grow professionally and teach different levels in new classes.
Students in Grades P-5 will be able to enjoy two transition sessions with the teachers in week 11, in addition to the Year 6 students who will attend Year 7 Transition on Tuesday 7 December.
2022 

13 classes

East

West

Prep 

Ms Ashleigh Smart PS

Ms Zoe Heath PH

Building A

13

14

1

Ms Claire Piscioneri & Ms Justine de Bruyn 1PB (1 day per week) 

Ms Carly Draper 1D

Mod 5

19

20

2 

Mrs Eugenia Sassos 2S

Mrs Yasmin Moran

MOD 5 Oval 25 26

3 

Ms Kamila Krauze 

Ms Marie Kasambalis

MOD 5 Asphalt

10  11 

4

Ms Ivana Novakovic 4N

Mr Callum Swanson 4S

MOD 5 Oval 23-24

5 /6

Mrs Shannan Fox & Mr David Jenkins 5/6FJ (1 day per week)

Ms Mikaela Ristos 

Ms Annabel Ellis Semester 1/Mr John Jacobs Semester 2

Room 8

Room 7

Room 6

Tutor Learning & Science Specialist

EAL Programs

Tree House Reading

Mrs Melinda Oldham 4 days and 1 day per week teaching Science: Sem 1: Gr 4-6

Sem 2: Prep -3

Mrs Lexie Boomsma

Ruth Kinyua Smyth

Upstairs

new room

Butterfly House

Tree House Reading Library Area

Library: Class teachers to take students to the Library
Need to confirm Student Resource Package for 2022 
16 & 17
Art
Ms Juz de Bruyn 
Art room

21

PE & Sport /PMP
Ms Jessica Russo
Outdoors 

Office: Room 5

Band, Choir, Music/

Japanese

Mr David Jenkins
Upstairs

Room 9

Principal
Mrs Libby Alessi
Refurbished Main Office Area 
Acting Assistant Principal
Mr Cameron White
Refurbished Main Office Area 
Business Manager
Ms Liz Howard
Refurbished Main Office & Foyer
Admin & ES support
Laura James- Clark
Refurbished Main Office Foyer 
Uniform Shop

Little Book Worms tbc

Lisa Oliver
Butterfly House
Education Support
Tanya Matthews, Lisa Oliver, Ruth Kinyua-Smyth, and new staff: Bindu Ayyala and Cheng Qian
Capital Works Update
At the previous site meeting, discussions have included the school to begin to plan how to move in some components from the Office Area during the last week of Term 4, such as stationery and folders to shelving in the Staff Resource room.
As we hedge closer to handover (not fully moving in) on Friday 17 December, the onsite meetings will become weekly. We will be able to take a site visit next Thursday 9 Dec where a revised Program will be issued, and I hope to have some pics for the final newsletter.
Some demolition has been earmarked for week 1 of the new Year, which will mean that a lot of it will be done without students being in the area of the Hall or the Rotunda.
Libby Alessi
Principal
Libby Alessi    Principal
---
Sport News
Congratulations to Robin, 0R, for winning the "Go for Gold" challenge and the Fitbit!
---
Art News
This week we had our fabulous Art Show which highlighted some of the fantastic work of our students.
---
Teeth On Wheels are coming!
---
TheirCare News
---
Lost property is currently in the Wendy Wilson Hall on the East site.
Anything not collected by the end of term will be donated or disposed of.
---
Calendar
December
Mon 13 – Year 6 Graduation
Fri 17 – Final Day Term 4  (Early Dismissal 1.30pm)
---
Please CLICK HERE for St Anthony's invitation and helper sheet.
---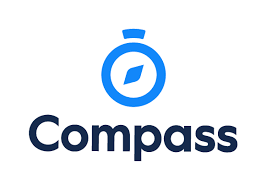 Fee payments
and
Excursion Permissions and Payments.
All Communication notices regarding excursions will be sent through COMPASS.
Permissions are to be given through COMPASS.
Preferred payment method for Fee payments and Excursions is through COMPASS.
This will allow us to always keep all the correct information available to staff whilst on an excursion.
If you have any questions, please contact the office or see Guide below.
CLICK HERE for Parent's Guide to Compass
Thank you.